The Blue Falcons Gymnastic Display Team
Since 1974 The Blue Falcons Gymnastic Display Team have been thrilling audiences across the United Kingdom with their spectacular aerial gymnastics display.
From local school fetes to The Royal Tournament, national television appearances and breaking world records, The Blue Falcons are guaranteed to exhilarate and thrill audiences whenever they appear.
The main format of the displays is based upon the Armed Services form of gymnastic displays, therefore vaulting provides the basis, although there is no limit to the type of vaults performed.
In its repertoire the team include vaulting each other, hoops of fire, cars and can, if the weather is favourable, vault the school minibus, width and lengthways (well we could until they bought a new minibus!!!). This is a feat we feel is unique to the team. The Blue Falcons – 'Altissimi Volantes';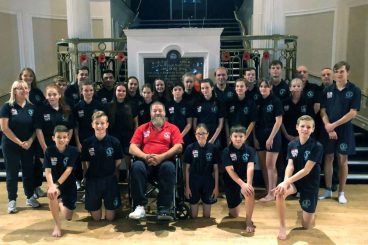 School fetes, Police Fun Days, Chelmsford Spectacular, Military Tattoos, and The Royal Navy's Festival of the Sea. The Blue Falcons certainly travel around. Check out our upcoming Events.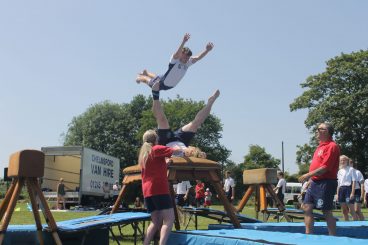 The latest news from The Blue Falcons Gymnastic Display Team. Keep a regular eye on our news for new events and any changes to timing or dates for current displays we are putting on.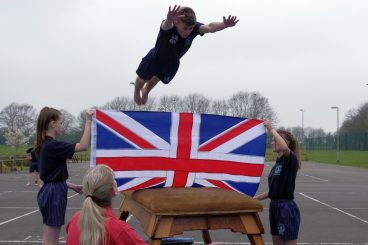 We are very grateful to Chelmer Valley High School, Lodge's Coaches, The Royal Navy and GKS for both their generous help and sponsorship of the Falcons.